Founder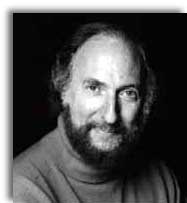 Ed Victor is an internationally renowned literary agent.

Born in New York, he has been living in London for the past 35 years. He was educated at Dartmouth College in America, then Cambridge University before starting in publishing. He worked for Weidenfeld & Nicolson, Jonathan Cape and Alfred A Knopf before establishing his own literary agency in 1976. His clients include the late Dame Iris Murdoch, Douglas Adams, Will Self, Jack Higgins, Erica Jong and Erich Segal. He also represents the interests of the Raymond Chandler Estate.

He is Vice Chairman of the Board of Directors of the Almeida Theatre, one of London's most consistently innovative fringe theatres and is helping to raise the profile of the Almeida in the States. He is also a Trustee of the Arts Foundation.

He was one of the original founding directors of The Groucho Club and is a founder of The Digital Village.

previous:
Ian Charles Stewart

next:
Emma Westecott